MILLÈ
FRANCIACORTA BRUT MILLESIMATO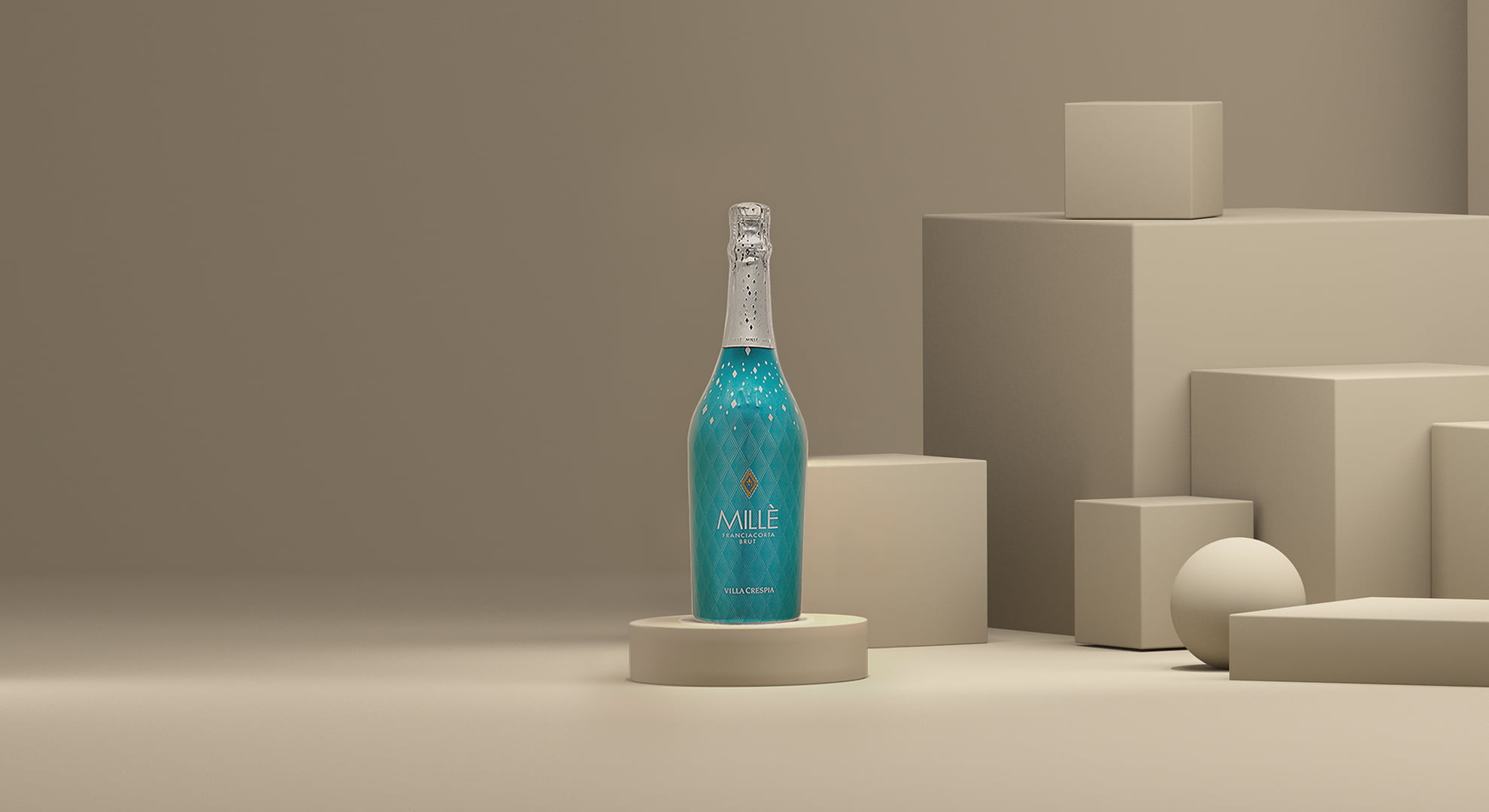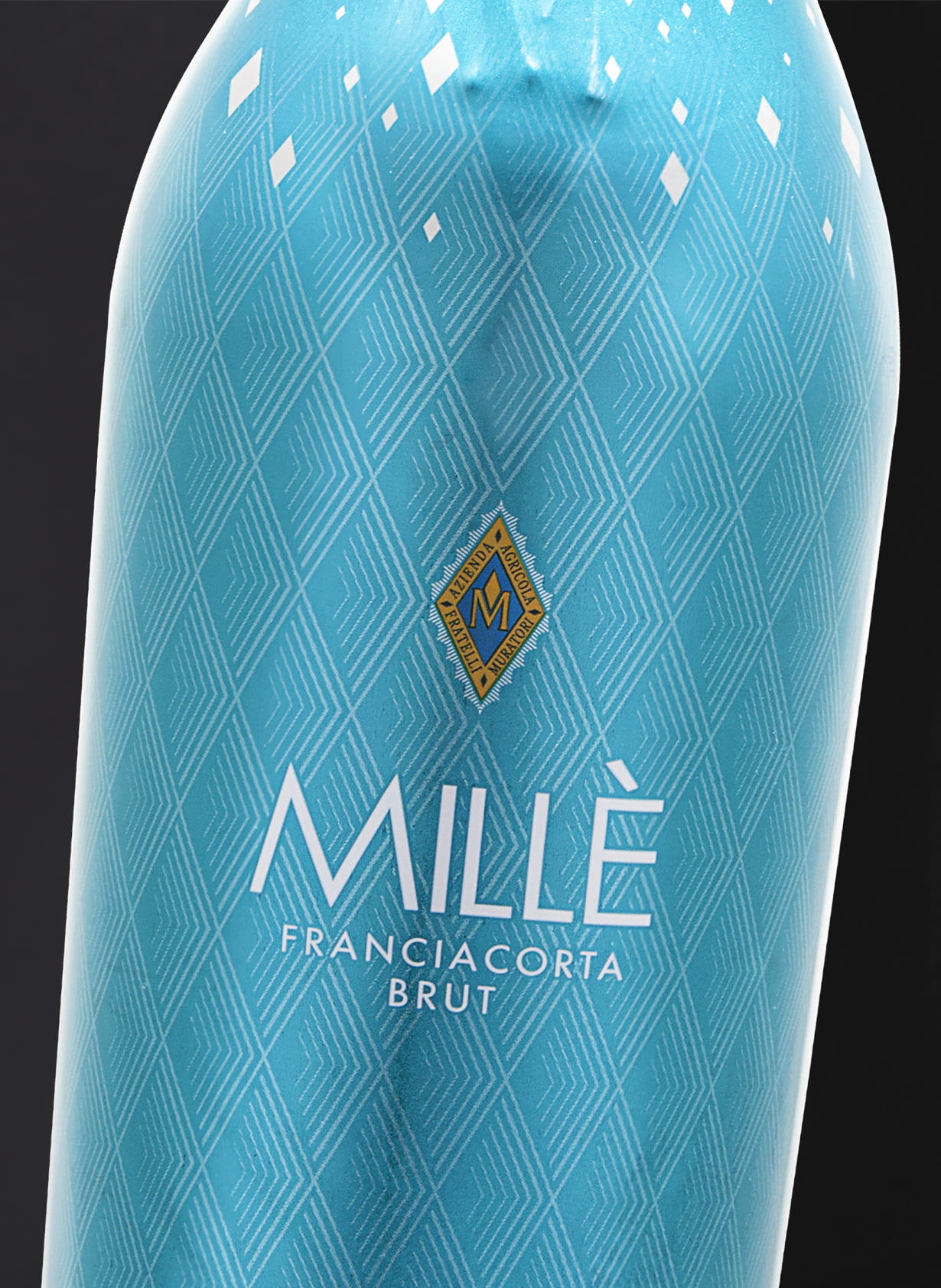 MILLÈ
FRANCIACORTA BRUT MILLESIMATO
MILLÈ IS PLEASANTNESS AND FUN FOR THOSE WHO DRINK IT. A CHARDONNAY RESULTING FROM AN ASSEMBLY OF WINES PRODUCED WITH GRAPES GROWN IN DIFFERENT AREAS OF FRANCIACORTA WHICH TAKES ITS NAME FROM "MILLESIMATO" TO INDICATE THE BEST GRAPES OF THE VINTAGE. THE NOSE OFFERS NOTES OF CITRUS, RIPE FRUITS AND SWEET FLOWERS. IN THE MOUTH IT HAS A GOOD STRUCTURE AND AN ELEGANT ACIDITY THAT MAKES THE WINE LIVELY WITH A FINE AND PERSISTENT PERLAGE. ITS TURQUOISE-COLORED PACKAGING TELLS THE LIGHTHEARTEDNESS WITH WHICH THE IDEA OF THIS WINE WAS BORN, DESPITE HAVING AN IMPORTANT PRODUCTION HISTORY BEHIND IT.
GRAPES: Chardonnay
AGING ON THE YEASTS: In bottle for at least 36 months
ALCOHOLIC CONTENT: 12,5-13% Vol.
SERVICE TEMPERATURE: 6-8° C
ORGANOLEPTIC CHARACTERISTICS: Delicate perlage, fruity bitter, ripe fruit, citrus, spicy
SUGGESTED FOOD PAIRINGS: Perfect for elegant and simpler aperitifs with friends
AVAILABLE IN BOTTLES: 0,75 Lt and 1,50 Lt